THE HOTTEST CHAT LINE
Aren't you tired of faked online profiles and wasted time? Let's experience something REAL.
DIAL OUR NUMBER
Call our phone chat line to start your trial and connect to local singles.
RECORD AND LISTEN
Record your personal greeting and listen to others' greetings to find your match.
START CHATTING
When you find someone interesting, connect privately and start chatting.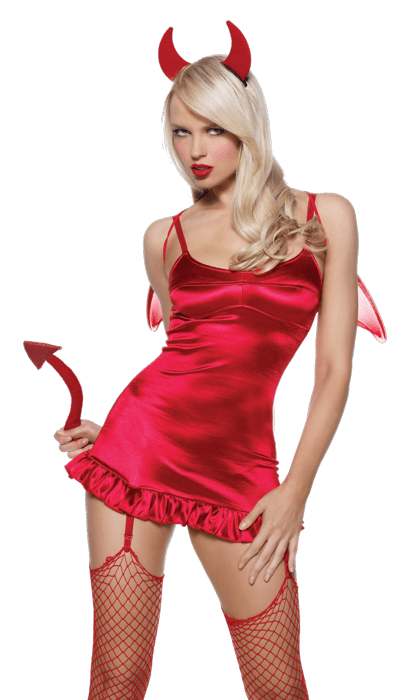 NO STRINGS ATTACHED
Chat with the hottest singles in your city. Let your voice show off your real self with instant phone chat with other flirty local singles. Experience new exciting connections in the comfort of your home.
REAL CONNECTIONS
You only talk to other hot local singles who sound interesting to you – no paid operators – 100% real.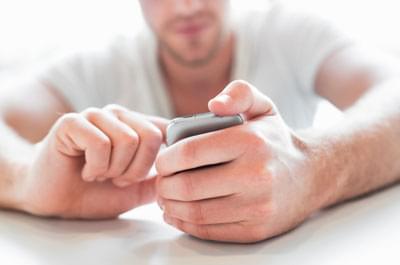 PRIVATE CHAT
Every call is private and confidential. Your information is always secure. We know privacy.
LOCAL FUN
It's all up to you. Create your own experience with other like-minded in your area within minutes.
TRY FOR FREE
Talk to local singles now
PAID MEMEBER BENEFITS
DailyChatLine offers first-time male callers a free trial which gives access to amazing ladies and exciting phone chat features to connect with local singles for dating and fun.
USE ANY PHONE
Your Paid Membership may be utilized from any phone number, so you could join from everywhere.
PRIORITY CUSTOMER SERVICE
Paid membership with affordable packages gives you the most talk time with great local women.
PRIORITY MESSAGES
Paid member have choice to place their message ahead of trial users that are complimentary.
SAVED GREETING
Connect faster by using your previously recorded greeting so you can start chatting immediately.
LOYALTY PROGRAM
Enjoy rewards and earn bonus chat time for being a loyal Paid Member of DailyChatLine.
FAST RENEWAL
As a Paid Member, you are all set to rapidly and simply add minutes to prevent disconnects during a chat.
PRIORITY ACCESS
Enjoy priority access to our system no matter how busy it gets. No waiting!
AD-FREE
Paid membership removes sponsor ads as you browse through other members' greetings.
WHY US
DailyChatLine is the best free trial chatline with to meet local singles. Connect live with real, sexy wowmen for fun, friendship, or relationship. Yes, you're talking to real local women. We have NO paid operators. Plus, you're in control of who you want to talk to. Every call is private and anonymous.
GREETINGS ADVICE
DailyChatLine offers first-time male callers a free trial which gives access to hottest ladies and exciting phone chat features to connect with local singles for dating and fun.
FAQ
At DailyChatLine, we strive to give you a fun and pleasant way to connect with other like-minded singles. You can get answers quickly in our Frequently Asked Questions below, which cover everything you need to know to start chatting with singles instantly.
We don't hire people to use our system, everyone you hear is a real person seeking the same things you're. It is easy to start.
Call the DailyChatLine phone number.
Record a greeting which will introduce you to the other callers. When you save it, it plays to the other callers, letting them know you are on the line.
Then listen to greetings from some other callers. Hear someone you enjoy? Send them a message! They will message you too if someone's into you. It's possible for you to react to anyone (or everyone!) you need–it's always up to you.
Locate someone truly special? Invite them to join you for a live chat session if messages are flying like sparks! Your private chats are just that – private! Do not stress, folks can still send you messages while you're in a private chat. Once you've completed a live chat you will hear them.
At DailyChatLine, we like to treat our callers that are new. That is why all first time callers, who wish to try our local trial offer phone chat line numbers, get a totally free 60 or 30 minute free chat line, in order to analyze it out before you choose to jump in – and we're 100$ sure it will be loved by you. So what do you get? Everything! We want our associates that are new to see full service, so that your chat line numbers free trial allows you access to any or all kinds, together with the live chat. Send and receive messages just like every other user on the system- simply make sure you purchase more minutes before they run out of minutes with the complimentary telephone chat line numbers. You wouldn't want to leave a hot caller hanging, and only when you are getting to the good stuff!
To claim your trial offer chat line numbers, all you need to do is CALL. We are going to automatically add the phone number and 30 free chat minutes you're calling from, so ensure you are on the phone you wish to work with. You're immediately ready to jump in and attempt over 100 free chat line numbers after the minutes are added.
So what are you really waiting for? Call today and enjoy the most real and also the very best dating encounters in your area!
Absolutely! Other callers have no way of getting any information about you unless you give it to them. They won't know your phone number, address or real name.
Of course. All legit services offer free trial. If you would like to give phone chat dating a try, then dial our free chat line with a free trial so you can test the features of the service and make sure that it is perfect for you.
Ice breakers are pre-recorded messages you can use to initiate conversations if you are too shy to send a greeting of your own.
Your greeting introduces you to other callers, so don't be bashful! This really is your opportunity to share what is special about you. Relax and take your time, as the finest greetings get the most responses! Below are some hints for recording a greeting:
Keep your tone favorable! Ladies are attracted to warmth and trust, remember to smile and so speak.
Share your finest attributes, interests, and fires. Think about what will get you stand out to the women, and allow them to know!
Most importantly, tell them what you're trying to find! When it is friendship, a relationship, or something sensuous, asking for whatever you would like is the best method.
When you are done recording to make sure it's how you need it, listen to your greeting. You can record a fresh one whenever you would like, in case you would like to express something different.
Yes, a Paid Membership may be used from any phone. Your Membership will continue as long as you remain active. To keep your Membership active you need to log in and use time. If your Membership is unused for a period of 3 months, it will be deactivated without refund.
Time is deducted from your Membership once you begin listening to greetings of other callers using the Connector. Time deduction is by a per-minute basis and the system will inform you when time is being deducted.
START CHATTING TODAY
60 min FREE chat line